Imprint
Imprint
Vintro GmbH
Steinertgasse 40
73434 Aalen
GERMANY
Phone: 0049 7361 - 5243419
E-Mail: info@vintro-watches.com
Registration court Ulm
Registration number: HRB 738286
Managing Director: Uli Baka
VAT tax Id: DE324728091
The European Commission provides a platform for online dispute resolutions (ODR) which can be accessed at: https://ec.europa.eu/odr
We are neither obligated nor willing to participate in a dispute settlement procedure before a consumer arbitration board.
WEEE-Re.-No. DE 76810844
Information obligations in accordance with §18 (2) of the Electrical and Electronic Equiqment Act.
https://www.bmu.de/themen/wasser-abfall-boden/abfallwirtschaft/statistiken/elektro-und-elektronikaltgeraete/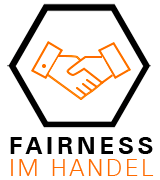 Member of initiative "Fairness im Handel".
More information:
https://www.fairness-im-handel.de
Pictures: Jan Walford